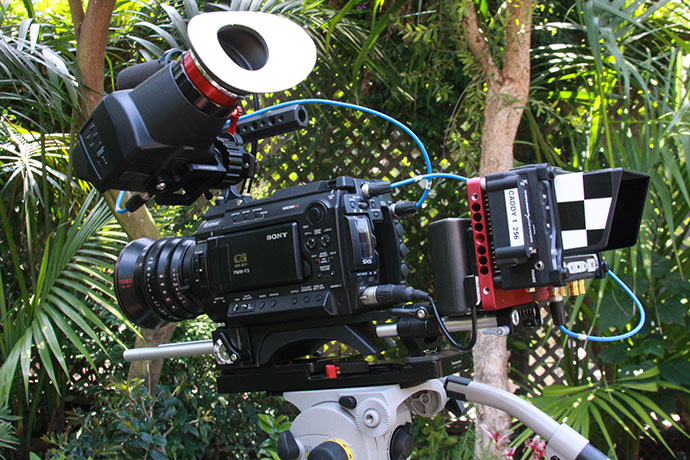 Enduro Power - available for Pix 240, & Odyssey7Q
Portable digital recorders deliver amazing recording performance in a hand-held sized package. But while the PIX240 recorder offers terrific convenience, it has limited mounting capabilities. The battery powered run-time of the PIX240 is restricted to pro-sumer battery options. The Odyssey7 recorder offers only a proprietary portable battery solution.
Presenting EnduroPower . The first professional power accessory for portable recorders. The EnduroPower for PIX240 adds an additional 20 mounting points and the EnduroPower for Odyssey7 adds an incredible 35 mounting points.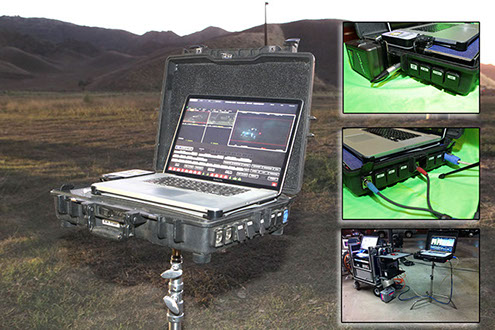 Brainstorm©: Video assist supports
all formats - Film, HD, & 3D-HD
Ocean Video introduced the first all digital on-set video assist solution nearly 20 years ago. Today, the Brainstorm Qtake video assist package is unmatched by any other video package for features and performance. Brainstorm systems are available in full size studio carts with hundreds of hours of recording time in full HD or 3D quality. For maximum mobility, look no further than the Brainstorm Nomad. These ultra portable systems harness the power of the Brainstorm Studio in a briefcase sized package. Read more ....
Email: info@oceanvideo.com • Copyright 2013 - Ocean Video